Vision Panels / Air Grills
Fire door steel framed vision panel kits for both 37mm and 47mm thick fire doors.
Sizes:
* 300mm x 200mm
* 600mm x 100mm.
Install into new or existing non-asbestos Firecore rated doors. Tested and approved for up to 2 hours (-/120/30) FRL for 37mm thick fire doors and up to 4 hours (-/240/30) FRL for 47mm thick fire doors.
Fast delivery – Australia Wide.
When installing vision panel(s), minimum distance from any door edge of 150mm.
Approval for a maximum of  Two (2) vision panels can be installed into the one Firecore fire door leaf with a minimum spacing of 200mm.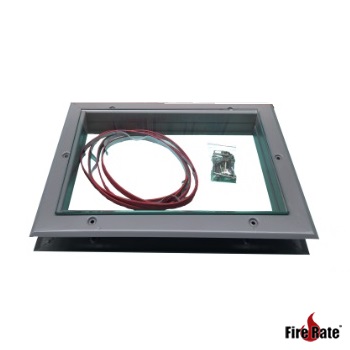 Show Filters
Fire Door Vision Panels. Our Fire Door Vision Panel Kits are fully fire tested and approved systems to suite our fire rated fire doors.