Sydney Fire Door Upgrades & Repairs
Tagging & Certification Services
Failed Firedoor
Repairs & Replacement
Fire Doors, Frames, Walls & Compliant Hardware
Installations Services
Sydney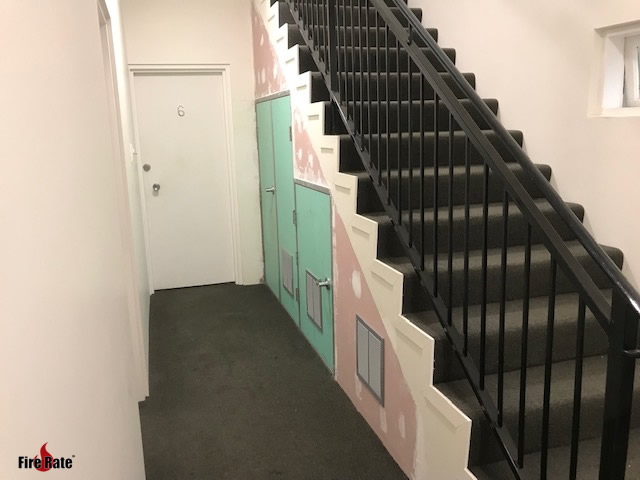 Under Stair Fire Rated Storage Cupboards
Fire Rate were engaged to supply, install, set, sand, paint, tag and certify this fire rated enclosure for residents that were issued fire upgrades and wanted an under stair storage area for the
body corporate owners
.
Installation Services for Stratas – 
Redfern, Sydney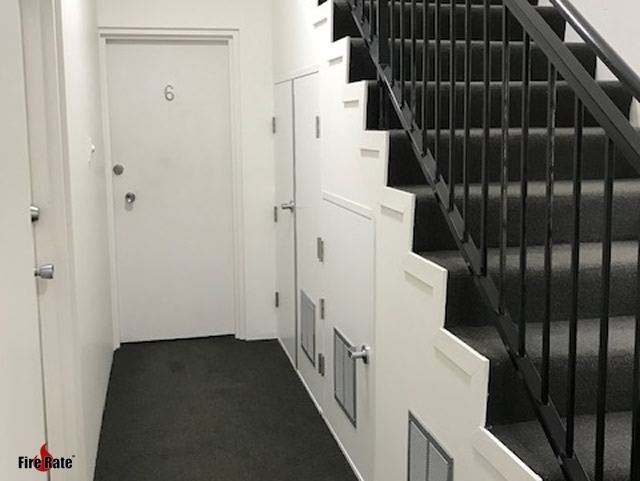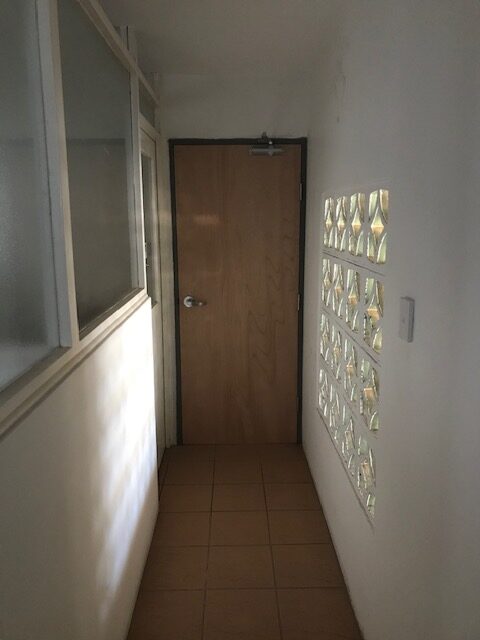 Laundry Fire Door Upgrade
Council required this apartment block to remove the existing non-rated timber door and frame to be upgraded to a two hour (-/120/30) fire door system.
The existing clear opening required narrower frame architraves to maximise the fire door width to ensure residents could access the laundry with loads of washing in hand. This added an extra 32mm clear opening and is compliant, tagged and certified. The frame was backfilled and fire sealed.
Dee Why, Sydney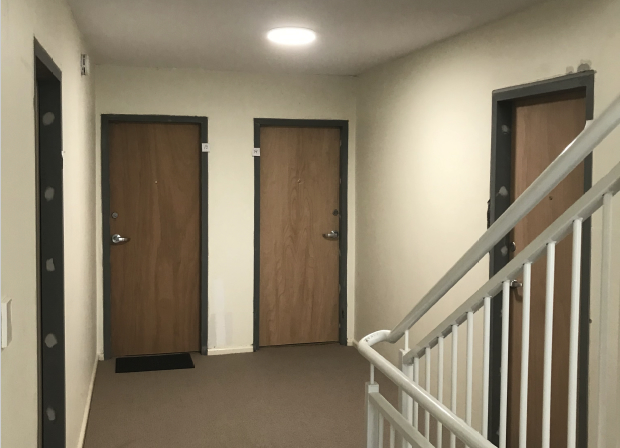 The owners of this apartment block in Burns Bay Road used Fire Rate to replace existing non-rated timber frames and hollow non-rated entry doors to their existing building.
Installation Services for Stratas – 
Lane Cove, Sydney 
In total we upgraded eighteen (18) apartments and six (6) laundry fire doors, steel backfilled fire door frames and compliant fire safety door hardware.
Some owners added extras from the standard building approved upgrades. These include thicker 47mm thick fire doors for added acoustic than the approved 37mm thick fire doors. Some also added internal perimeter frame smoke seals and automatic drop seals to reduce smoke, noise and drafts. The new frames were customised to widen the clear openings to maximise each door width to the existing building.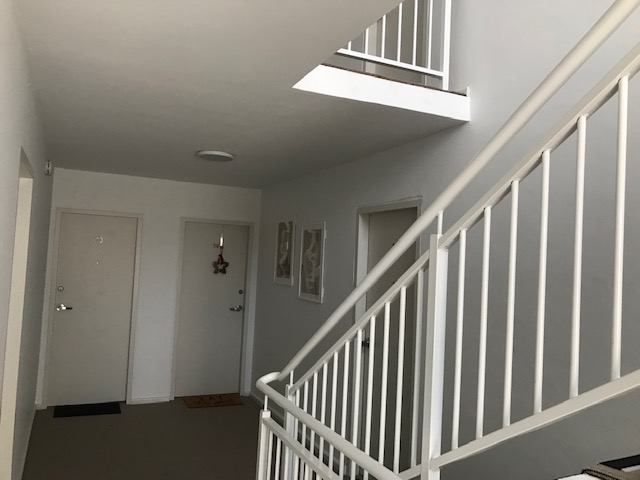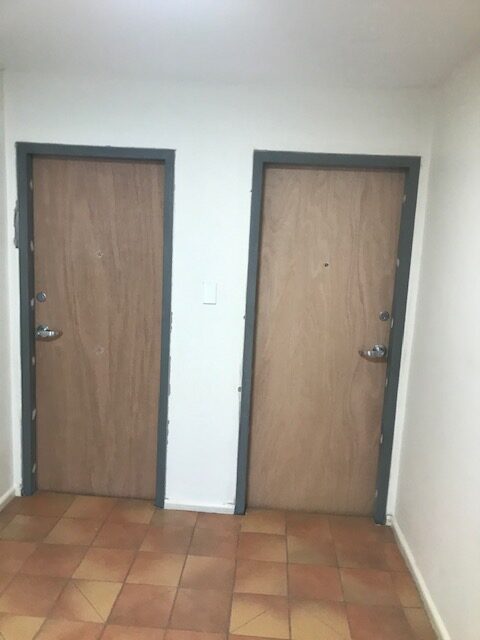 Unit Fire Door Upgrade
This residential property only required these two apartment entry door systems to be upgraded to fire rated door systems.
The reason why only these two apartments needed upgrading was because they share an internal common area that local council issued upgrades plus other fire safety services and fire consultant recommended Fire Rate to upgrade the two doors.
Marrickville, Sydney 
Fire Service Enclosure
This small office block in Cremorne needed to upgrade the building's electrical and communications systems and required this custom fire engineered solution cupboard system installed between floor levels. Fired rated plasterboard and one hour (-/60/30) pair of fire doors and steel backfilled fire door frame system was designed to maximise access to this cupboard.
Fire Rate customize fire safety door and wall systems in accordance with the Building Code of Australia and Australian Standards.
Cremorne , Sydney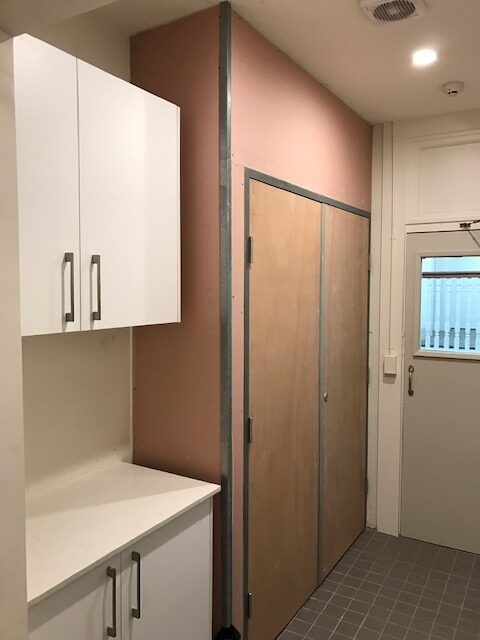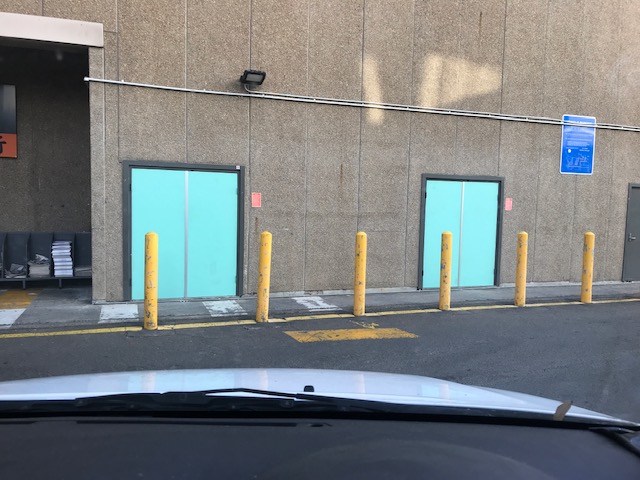 Emergency Exit Doors
These fire exit pairs were installed into the existing steel frames. The existing doors were damaged and beyond repair so we replaced them with new ones. Security was required with a fast customised manufacturing and installation timeframe.
Fire Rate were onsite the same day from contact for temporary lock-up and measureup for customised doors as seen. We pride ourselves on providing professional safe and secure fire safety door services across Sydney.
Ashfield, Sydney 
Emergency Exit Doors
This rooftop carpark fire exiting doors had been vandalised and required replacement. Some existing hinges also required us to weld and strengthen the existing hinges and the inactive door frame had rust repairs to maintain compliance and safety. Chatswood, Sydney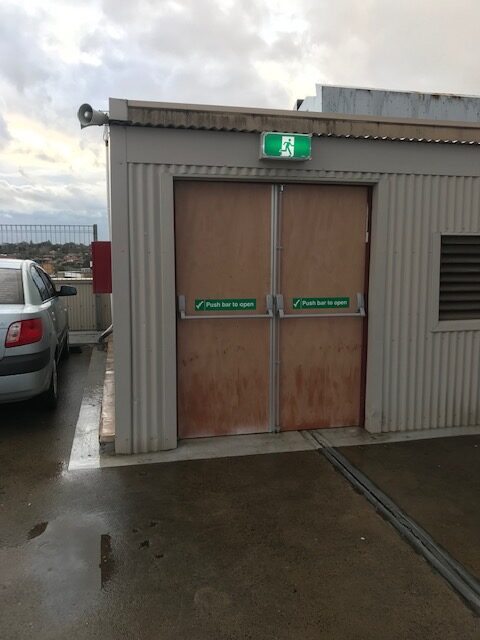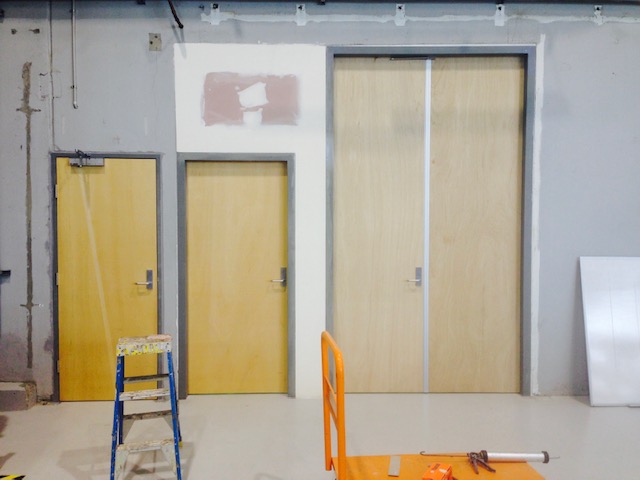 Fire Separation Doors
This fire wall 2 x single fire doors and 1 x large pair of custom made fire door, frame and wall system was custom designed and installed at Bankstown aerodrome for a helicopter service hanger. It provides fire rated walls and doors between their warehouse and offices. Fire Rate do all size required door systems.

Bankstown, Sydney 
Fire Rated Exit Doors
This pair was a replacement from damaged and vandalised doors that lead to the rear of some shops within the building.
Added stainless steel kick plates were requested to stop trolleys damaging the doors and added security.
Blacktown Westfields, Sydney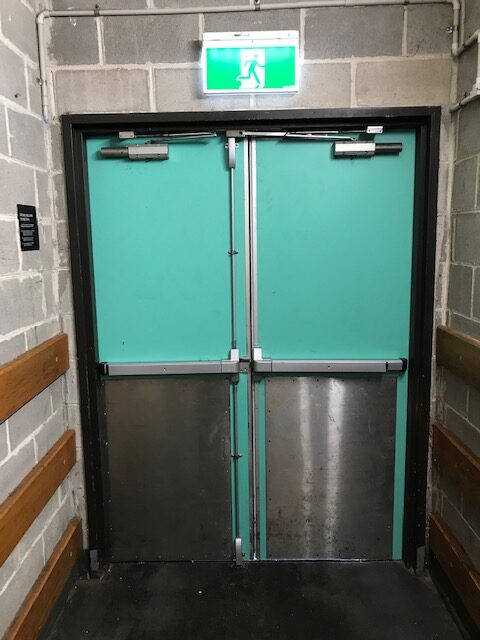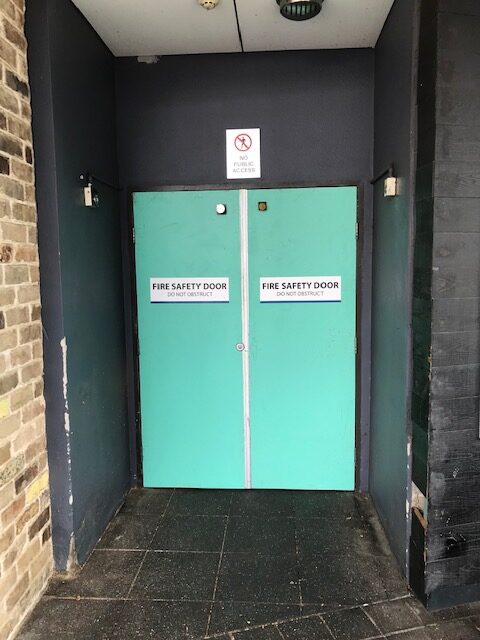 Replacement Firedoor Pair
This pair of two hour (-/120/30) fire doors had to be replaced as the fire brigade broke into the existing pair on a fire that broke out two levels above and this was the closest pair of doors to the fire that was quickly contained.
We installed the original pair and other fire safety doors within this building over 18 years ago. The building manager advised this was the first time we needed to replace Fire Rate's original installations as the other fire safety doors are still in good working and secure order.
Sydney City, Sydney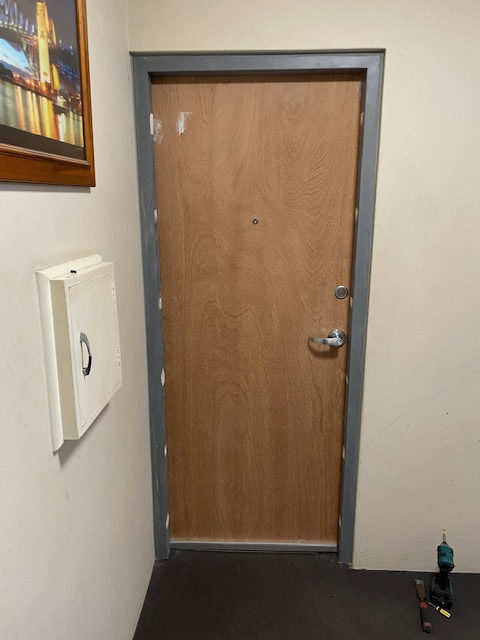 Fire Rated Appartment Door & Frame
These two apartment entry fire door upgrades are two of 14 fire door upgrades within this building. The owners also added perimeter smoke seals and automatic internal drop seals to each fire door.
They also upgraded the closers to ensure trouble free long life self closing secure, tagged and certified. They used their own painter to paint the new fire rated doors and steel frames.
Dee Why, Sydney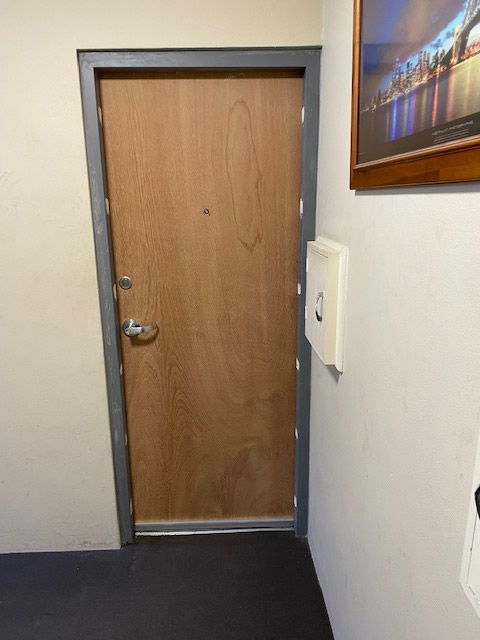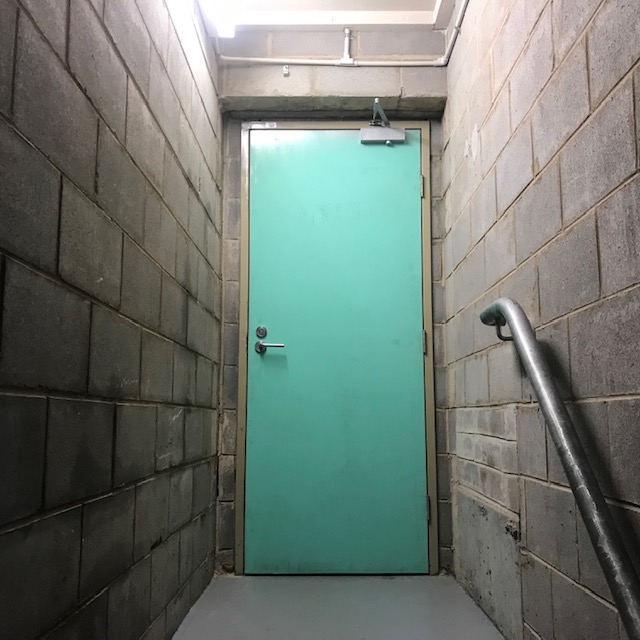 Fire Exit Door
The original door and existing frame was not installed well. The building manager advised they have several people enter this door because it rarely self closes and security was a big concern.
We repaired the existing frame that was loose to the blockwork and installed a new rated fire door and re-fitted the existing door hardware. This door now closes every time and they have not had people entering since our upgrade.
Bondi, Sydney 
Emergency Exit Doors
This pair has custom air grills and stainless steel kick plates installed to match other doors within the complex.
The doors are a solid core tight fitting pair of doors with internal non-combustible linings. Rated to the required Fire Engineered Solution for the property
Rooty Hill, Sydney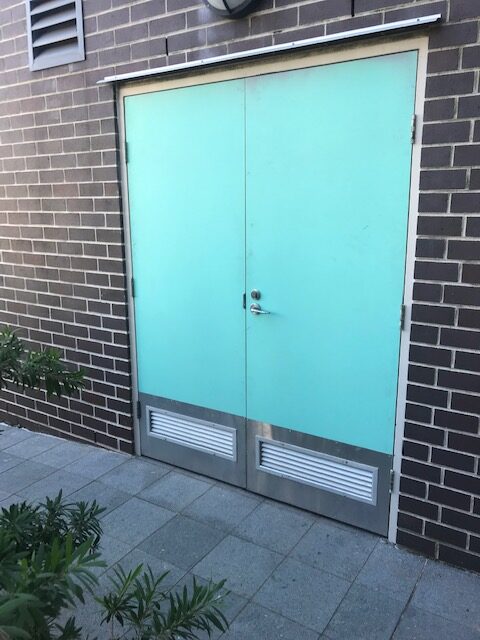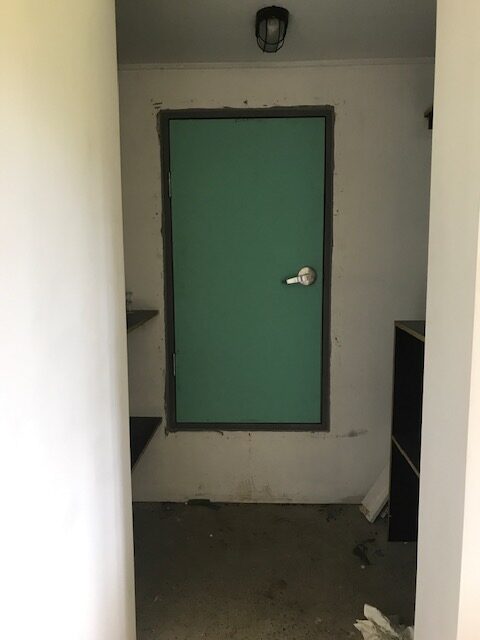 Fire Rated Access Hatch
This smaller 4 sided frame and rated fire door system was required from a builder who was turning an old mansion into four apartments with new fire separation walls, fire seals and fire doors and access panels.
Fire Rate customise access doors, panels and hatches to builders requirements for supply only or with installation, certification, tagging and warranty.
Rose Bay, Sydney 
Fire Rated Roof Access Door
The original fire door frame was a raw zinc frame and deteriorated rapidly from weather and wall moisture.
We replaced it with a new thick galvanised steel frame and new fire rated door and hardware.
The original didn't last 5 years. Contact Fire Rate for great advice, professional services to provide a trouble free long life fire safety door system.
Sydney CBD, Sydney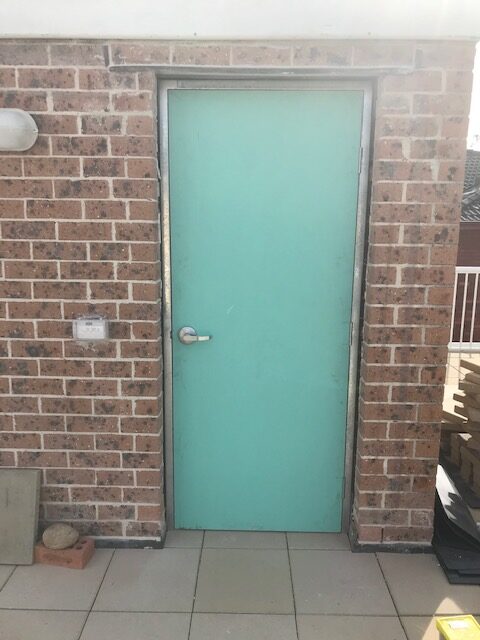 We pride ourselves on offering professional fire safety door products & services. We offer your vision into a fire safety door with the world's leading brands as a supply only service or installed by professional tradesmen to ensure safety & security.

With dozens of intelligent concepts, you'll find what you're looking for in our store, and it will be unique and personalized to match.

Professional Customer Support
Our highly trained and knowledgeable customer support team is standing by to assist you.

Secure Customer Experience
Our websire is secured with the latest SSL certificate encryption to assure that your shopping experience is safe and secure.
What our customers say about us?
These days it's difficult to find competent and reliable tradesmen. Fire Rate were true to their word with competitive quotes, on time and performed quality work on multiple installations.
Highly recommended.
Deputy Principal Bass High School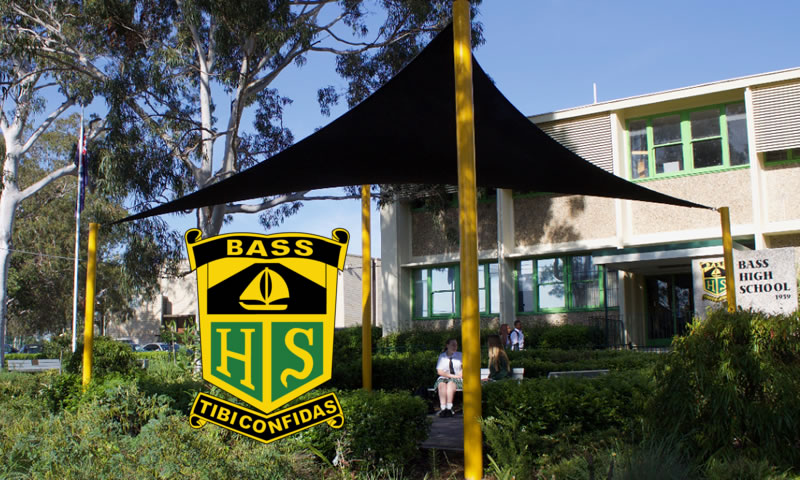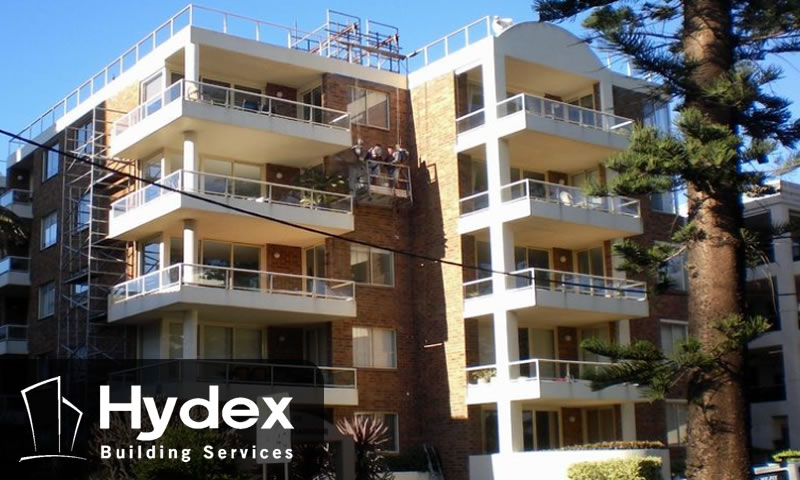 Fire Rate recently successfully replaced 14 sets of fire rated doors including door hardware and 6 sets of fire rated steel door frames for a Fire Safety Upgrade project for a block of units in Freshwater.
Fire Rate was very helpful in ensuring the new doors and hardware met the technical fire rating specifications required & they worked well with the building tenants to ensure minimum disruption. We are happy to recommend Fire Rate
Manager Hydex Building Services
We Specialise in Fire Door and Fire Safety Services. Fast & Easy online Fire Safety Services by Fire Rate® Doors.
Our most popular products
Find the list of our Supplied & Endorsed Fire Rated Door Hardware by Brand.