Fire Safety Doors is our business. We pride ourselves on offering professional fire safety door products & services.
Fire Rate® was established in 2005 to offer professional safe & secured fire door repair & installation services across Sydney. We have successfully installed & repaired thousands of fire safety doors, frames & hardware.
What We Do?
Failed fire safety door & frame repairs, replacement & upgrade installations, tagging, certification services. frames & approved hardware. That's all we do!
We customise every quotation to our customers needs, budgets & style.
If only one door or a lot require repairs or replacements, we strive to offer a competitive quotation with expert services.
Hardware Supply
In 2012 we launched our online shop to save customers time to purchase fire safety door signage, smoke seals & most Australian Standard approved safety door hardware couriered products nationally to your door. 91% of deliveries are delivered within 1-5 business days from purchase.
Fast secure online store with competitively prices, tested and approved products and fast delivery to assist our customers gain compliance.
Fire Rate is 100% Australian owned & operated.
Certified Service Delivery
Fire Rate® only provide trade qualified professional technicians to ensure quality repair & installations to the private & public sectors on every job throughout Sydney. Our growing customer base is formed on reliable, affordable & professional repairs & new installations to failed doors, frames & hardware across Sydney. We deal direct with; Individuals, Building managers, Body corporates, Strata's, Real estates, Builders, Fire inspection companies and fire consultants.
Fire safety door repairs and replacements with fire door & frame tags and certification paperwork for building records on any failed door
Re-shape fire doors for new floor levels. Fire door frame repair services, Hinge repairs, rust repairs & replacements, converting non-rated steel frames to fire rated frames.
Re-swing frames, cut-in electric strikes to existing frames
We offer new fire door & frame installations with tagging and certification & supply only services to small upgrades across Sydney.
Bushfire frames, Doors & smoke seals for all bushfire door needs. Online trade store so anyone can purchase products & have fast courier delivery Nationwide.
Match existing door veneers & colours/stains to blend new fire doors to existing where possible.
New fire door frames in a range of thicknesses & metal types from primed zinc, galvanised & stainless steel + Marine grade stainless.
Steel sheeted doors for added security.
Fire Rate offer the following professional
Fire safety door products & services
Supply Only Products & Support
Repairs – Doors, Frames & Hardware
New Installations
Inspections
Certification
Log Books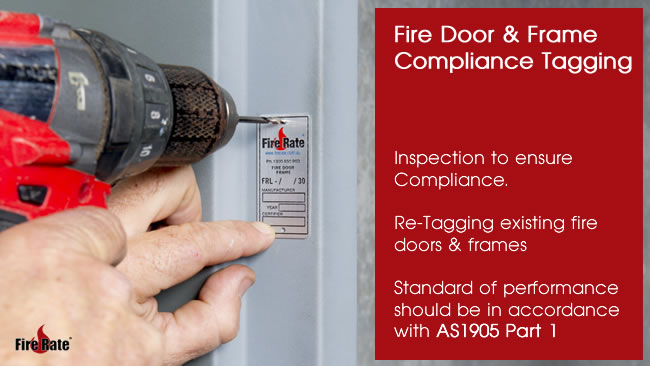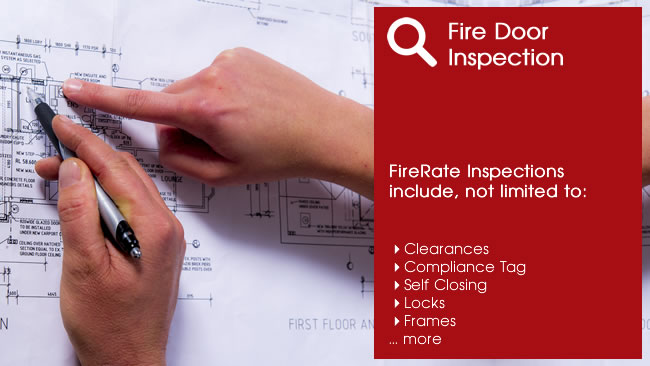 Customise your Fire Door(s) Today!
Custom made fire doors & frames in a huge range of sizes & finishes for all buildings styles, fire rating requirements & locations. Get the fire door experts to enhance your property.
Receive certificates that we can arrange to be directly forwarded to your Fire Company, local council, NSW Fire Brigade or independent fire consultant.
Customise your Fire Door(s) Today!
Custom made fire doors & frames in a huge range of sizes & finishes for all buildings styles, fire rating requirements & locations. Get the fire door experts to enhance your property.
We offer;
Polished marine grade stainless steel fire doors & frames
Galvanised steel frames & doors
Zinc primed steel frames & doors
Huge range of timber veneers
Contact us today. You will notice the difference with Fire Rate doors!

We offer your vision into a fire safety door with the world's leading brands as a supply only service or installed by professional tradesmen to ensure safety & security. Lock up with Fire Rate Doors. You'll be glad you did.
We customise fire safety doors & products to deliver quality trouble free doors to;
Traditional existing buildings
Modern upgrades to existing buildings
Complete fire door packages for new & existing construction projects
Apartment entry fire doors
Fire exiting Stair fire doors
Commercial building fire safety doors & cupboard doors & panels.
Smoke doors
High security doors
Range of approved fire safety door accessories
These days it's difficult to find competent and reliable tradesmen. Fire Rate were true to their word with competitive quotes, on time and performed quality work on multiple installations. Highly recommended.
Fire Rate, a Company small enough to care but big enough to get the job done well.
Fire Rate recently successfully replaced 14 sets of fire rated doors including door hardware and 6 sets of fire rated steel door frames for a Fire Safety Upgrade project for a block of units in Freshwater. Fire Rate was very helpful in ensuring the new doors and hardware met the technical fire rating specifications required & they worked well with the building tenants to ensure minimum disruption. We are happy to recommend Fire Rate